What is Chito-Ryu?
Chito-Ryu Karate is an Okinawan based martial art fighting system. It is a karate style like many of the more popular karate styles recognized around the world. Okinawa is the birth place of karate which became very popularized by Japan, neighbouring island nation in the Pacific. For more information about Chito-Ryu karate, please visit the NB Chito-Ryu Karate Association website at www.nbchitoryu.com.
Today, karate is being practiced by millions of people around the world on every populated continent. Karate is making its debut in the Canada Games in 2023 (in PEI) and at the 2020 Olympics in Japan. Karate is growing in popularity and has become a more mainstream activity with equal amounts of females to males, including young people and older people. Karate has become a popular alternative to team sport activities where people can train & practice at their own pace in a group atmosphere that is family friendly.
History of Chito-Ryu Karate
Karate is a system of weaponless self-defense training for the mind and body that was developed in China over one thousand years ago. Shaolin monks used the techniques as a way to prepare for their rigorous meditative practice. It was later popularized on the Japanese island of Okinawa when feudal lords banned the use of military weapons. In Japanese, the word Karate translates as open hand. Karate is now an integral activity in Japanese culture and continues to grow in popularity around the world.
Philosophy
The ultimate aim of karate is in the "Perfection of the Character of its Participants". One of these main principles is that "karate begins & ends with courtesy". Our national Chito-Ryu leader (saikoshihan), Sensei Shane Higashi, extended this philosophy with the phrase "One Heart, One Mind", which means that all karate practitioners must help and support one another. It is only through this spirit of cooperation, that karate can achieve its ultimate aim.
What Karate is designed for…
Chito-Ryu karate is designed to instill confidence and self-discipline while preparing the mind and body to defend against aggressive behaviour or assault. Chito-Ryu karate improves mental focus and concentration and builds self confidence. It improves physical ability, flexibility, physical stamina and coordination. Overall, practicing Chito-Ryu karate provides for a healthier lifestyle – mentally & physically. It can provide support and mentorship, instill self-respect and respect for others.
True karate practitioners pursue peaceful ways through physical training and adherence to the highest standards of etiquette, consciously striving for a spirit of sincerity, respect and courtesy. These elements, including the practice of self-control and good sportsmanship, build character and are integral to the philosophy of karate.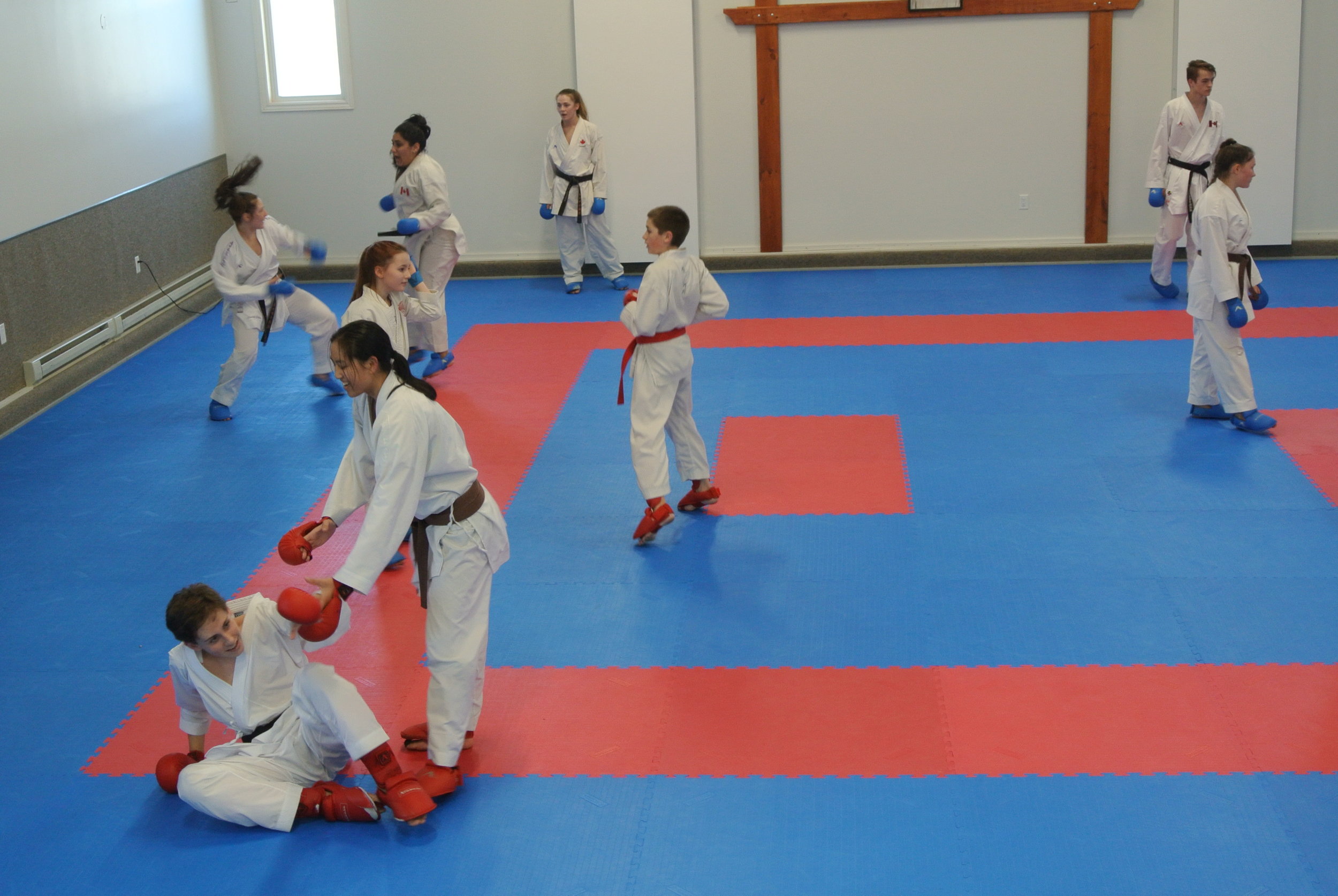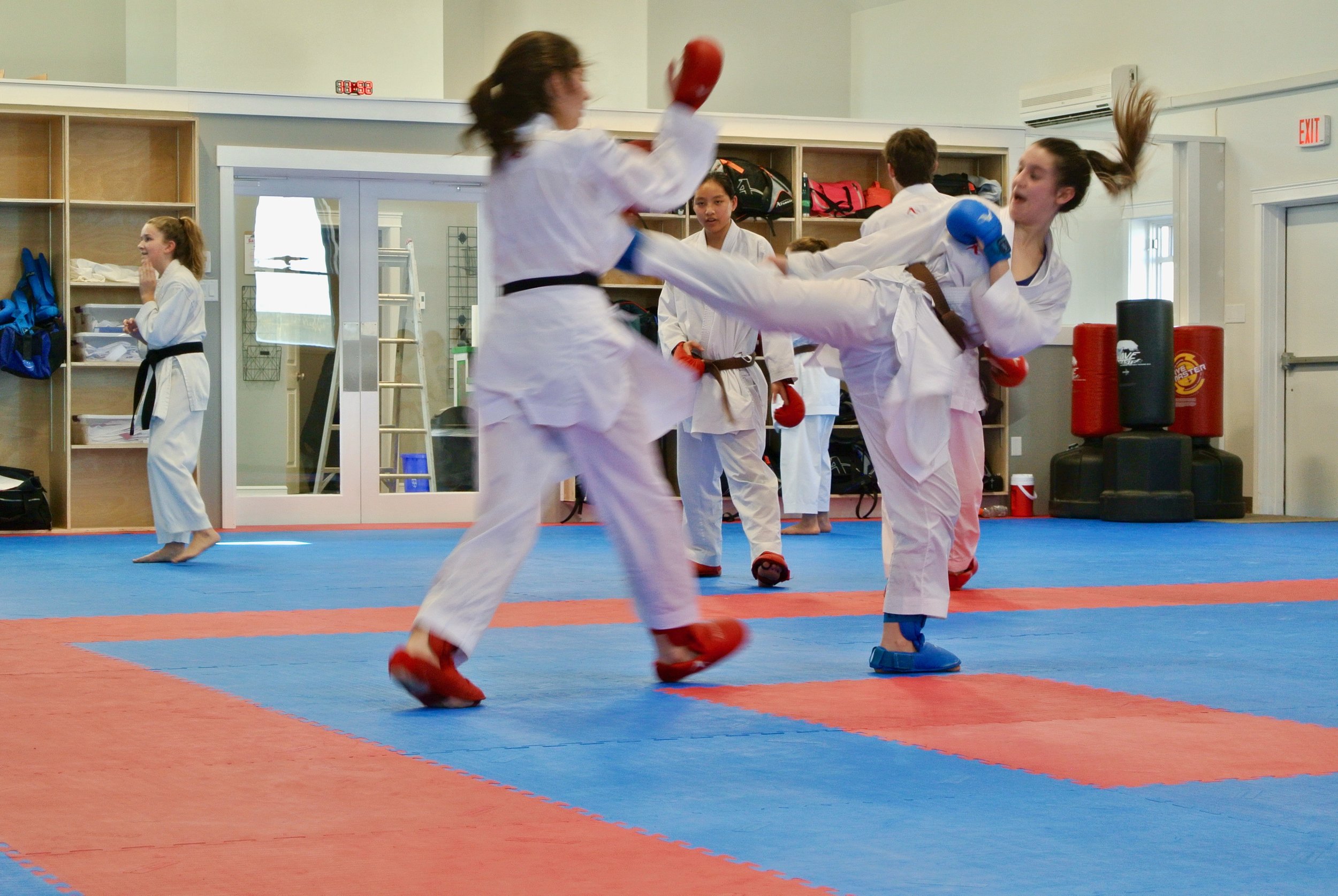 for fun, for sport, for life
Our goal is to provide a safe environment for everyone to achieve their karate goals while recognizing that each individual has unique abilities & capabilities.
We produce athletes of all degrees, including national and international levels. Our training programs are designed to allow athletes to strive for their best and broaden their skills through competition.
Chito-Ryu Karate can be practiced by men & women of all ages as the movements and exercises were designed to be safe for the body.