for fun,
for sport,
for life
KV Karate welcomes those of all ages and activity levels. We as a club, encourage parents and children participation giving them an opportunity to develop and enjoy an activity together. Whether you want to gain a hobby, improve extra curricular activities, or compete around the world, your journey starts here!
MISSION
Showa
Ware ware karate-do o shugyo suru mono wa
Tsuneni bushido seishin o wasurezu
Wa to nin o motte nashi
Soshite tsutomereba kanarazu tassu


Showa
We who study karate-do
Must never forget the spirit of the samurai
With peace, perseverance and hard work
We are sure to reach our goals.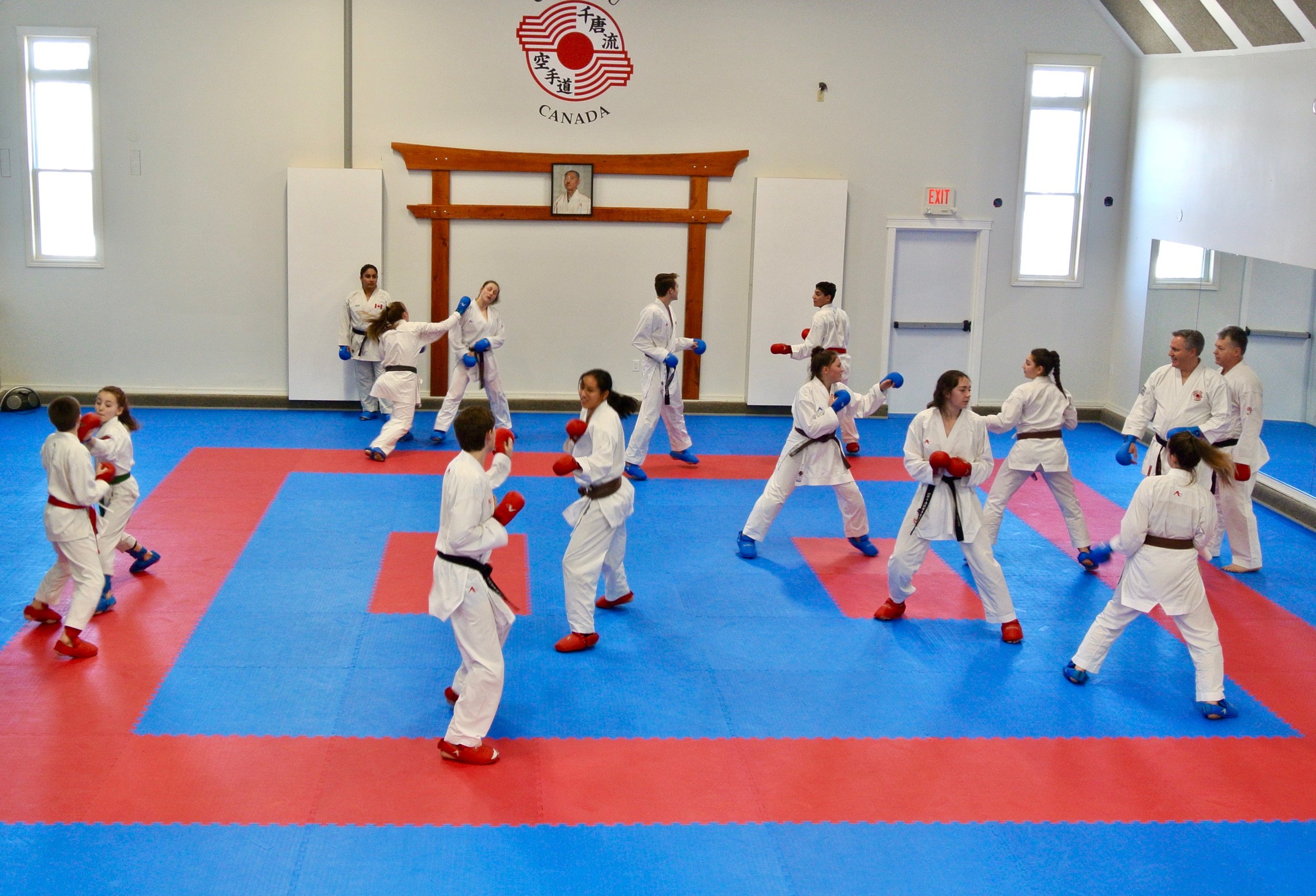 KV Karate Martial Arts Centre now open for use!
March 4, 2019
Stop by and check out our new facility in Rothesay!
Try our new conditioning class!
Starting March 2019
Designed to give a full body workout for a wide variety of training levels. Check it out!